MARKETING
LOCAL MARKETING PLAN (LMP)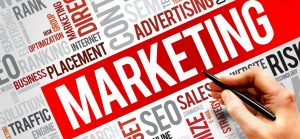 For a business to be successful in today's marketplace, it's important to engage customers through various forms of marketing. Your Dollar Store with More has established a Local Marketing Plan (LMP) to ensure that franchisees are actively marketing their store in their respective communities. A Marketing Director oversees the Local Marketing Plan from Head Office. Their role is to assist the franchisee in their marketing decisions and help them maximize the use of the LMP.
Some of these marketing activities may include team sponsorship, store signage, newspaper or radio ads, magazine ads, logo'd shopping bags, YDSWM Gift Certificate program, uniforms, and more. We assist you in creating marketing strategies that are customized for your particular marketplace or community.
GRAND OPENING SUPPORT
Help you create a focused plan designed to generate store traffic and create excitement and awareness around the Grand Opening of your new store.
Copyright (C) 2021 Your Dollar Store with More Inc
Corporate Head Office 200 - 160 Dougall Road South, Kelowna BC Canada V1X 3J4